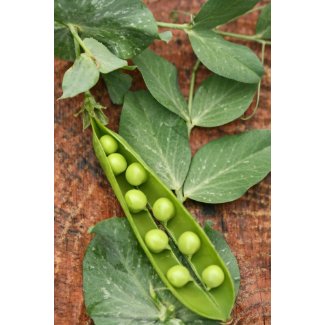 Many of the recipes in my grandma's cooking journals leave it up to me to interpret, so I'm thankful to be handy in the kitchen as I read through her entries to share with you. This recipe for Creamed Peas and Eggs on Toast happened to be one of my favorites as a young girl. Grandma often served it for lunch or as she called it - a light dinner. Oh and the toast, nine times outta ten, was a crisply buttered English muffin.
Ingredients
...don't worry too much about exacts
2 heaping tablespoons of butter
2 heaping tablespoons of flour
1 1/2 to 2 cups milk
1 cup or so of fresh or frozen peas; cooked and drained well
2 - 3 eggs; hard boiled and chopped
Your fave toast
Over boiling water melt the butter in a double boiler, when melted stir in flour to a smooth consistency. Slowly whisk in milk to prevent lumps and continue stirring as the milk mixture thickens into a creamy white sauce. Gently fold in the peas and eggs; heat through. Salt and pepper to taste. Serve over toast. This makes 3-4 servings.
Other things that go great in the basic cream sauce:
-Steamed, chopped asparagus
-Chopped ham
-Crisp, crumbled bacon
Now go give this recipe a try and let us know how it turned out! Next up will be a surprise for your family summer gatherings.
Image Credit:
Pea Pod Poster
by MistyRosePhotography on Zazzle